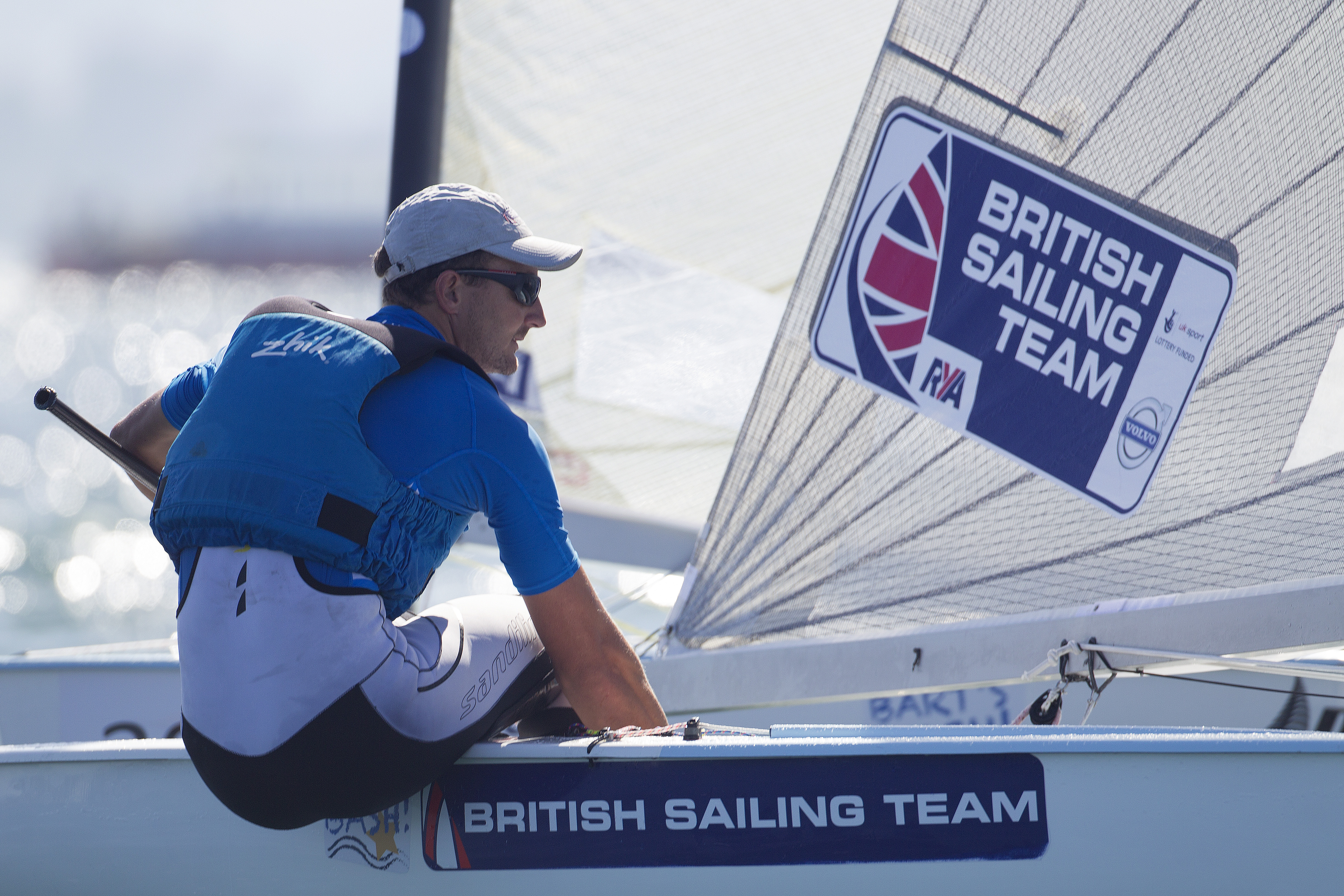 Two-time Finn World Champion Giles Scott makes Star debut in 2014 SSL Finals
The list of champions taking up the invitation to the second Star Sailors League Finals, organised by the Nassau Yacht Club for December 1st to 7th 2014, is getting longer by the week.
After the recent announcement of the first 12 competitors, who gained automatic access to the SSL Finals because of their positions in the Skipper Ranking, and the first guest star, London 2012 gold medallist, Freddy Loof, it is the turn of the very young but also very promising Giles Scott. Now virtually a certainty for the British Olympic squad, the rising star is also seen as a natural successor to Ben Ainslie who has retired from that side of the sport to devote himself full-time to the America's Cup.
Unbeaten in 2014, Scott repeated his brilliant double of 2011 this year to become both Finn European and World Champion. He now tackles the first Star fleet of his career flanked by old hand Stephen Milne, who has just won the Etchells Europeans with fellow Star Class sailor and pal, Ante Razmilovic. The duo is up against a truly superb fleet that will most likely feature a record gathering of medal winners.
The SSL is also growing fast and looking set to hold plenty more big surprises in the coming weeks. The hottest tips on the water will be Robert Scheidt, who has won five Olympic medals, two in the Star class, London 2012 Star champion Freddy Loof, top-ranked SSL skipper Diego Negri, Robert Stanjek, World Champion 2014 at Malcesine, Mateusz Kusznierewicz, Gold Star and two-time Olympic medallist, Xavier Rohart, bronze at Athens and two-time World Champion, and many more besides.
Giles Scott quotes:
"I've recently won the first Olympic test event, European Championships and World Championship in the Finn class. My career goals are to have success at the Olympics and go on to win the America's Cup. I'm super excited to come and race in the Star League, a chance to race against some of the best sailors in the world, both young and old, is a chance that I was not going to give up, I can't wait."
Stephen Milne quotes:
"I started sailing the Star Class on the run up to the 2008 Olympic Games in Beijing for Team Ireland with Peter O'Leary. Our best result being a 2nd place finish at the Bacardi Cup. Training closely with Iain Percy and Andrew Simpson, we developed our skills pretty quickly and managed to qualify for Ireland and took our place on the start-line in Qingdao. Sailing in the SSL finals and crewing for my good friend Giles this year will be fantastic. It will be nice to be back in a Star boat and to see, race against and learn from some old pals and great sailors. I guess my sailing goals change as the dynamics and politics of the sport change as they have done in recent years. Some decisions I guess are decided for us by others. But one dream to sail in or be involved with an Americas Cup team has always stayed a constant."