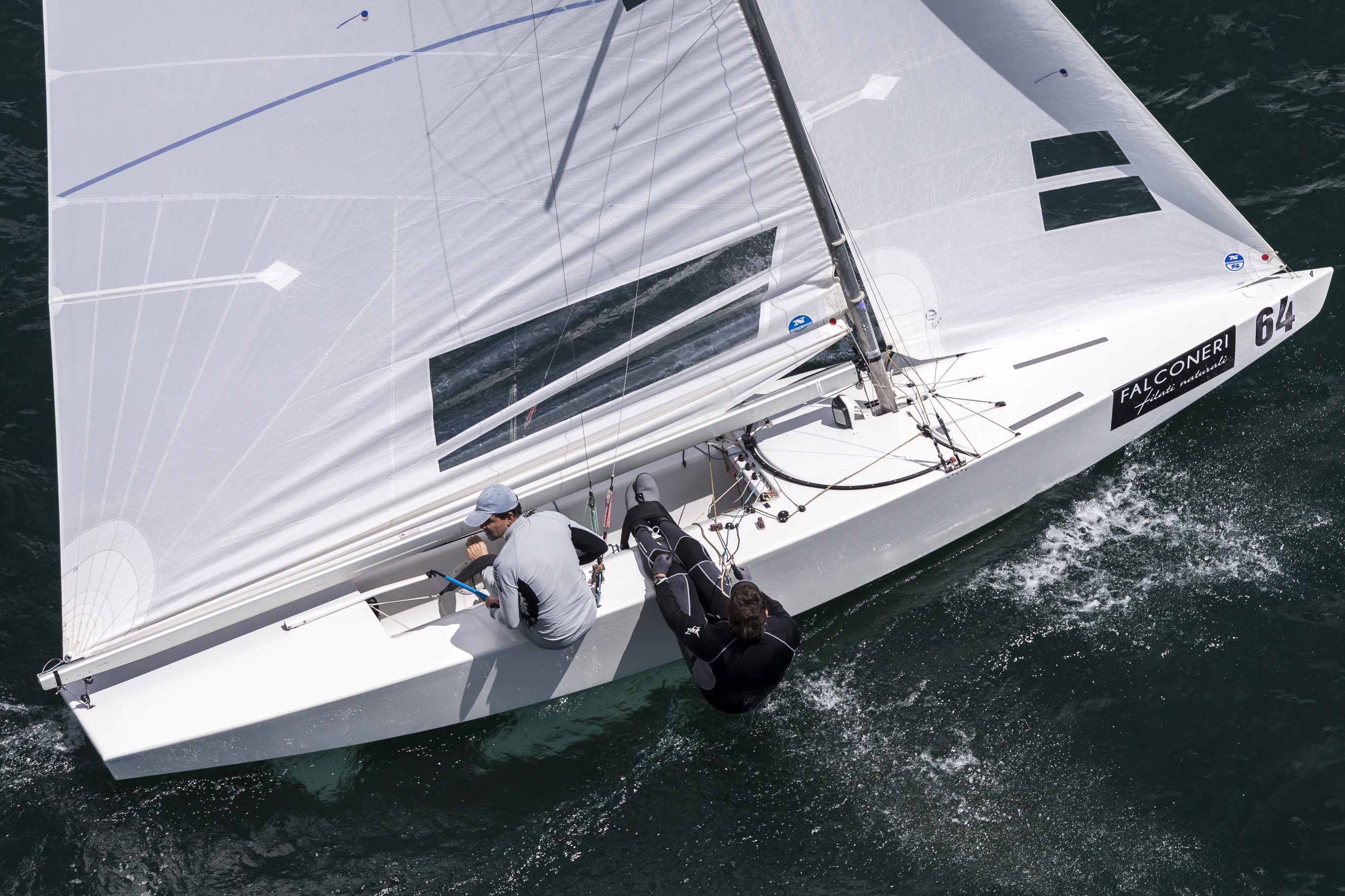 Torben Grael and Jorge Zarif join Scheidt and Fuchs in 2014 SSL Finals
It is with great pleasure that the Star Sailors League announces that two more top Brazilian sailors will be joining the fleet of 20 super-champions taking part in the SSL Finals 2014 being held for the second consecutive year at Nassau Yacht Club in the Bahamas between December 1st and 7th.
2013 winner Robert Scheidt and new entry Marcelo Fuchs, 12th in the Skipper Ranking, will now be flanked by two highly prestigious wildcards from the Brazilian and international sailing scene.
Torben Grael, of course, requires no introduction. Winner of 5 Olympic medals, including 4 in the Star class (Bronze at Seoul 1988, gold at Atlanta in 1996, bronze at Sydney in 2000 and gold again at Athens in 2004), 5 world titles in Olympic classes, victory in the Louis Vuitton Cup 2000 with Luna Ross and first place in the Volvo Ocean Race 2008/2009 with Ericsson 4. Torben got back to Star racing last year and is currently ranked #16 of the 1,001 skippers in the SSL's official ranking.
The league will also attract more great sailors, so maybe we are talking about the strongest fleet ever.
Making his international Star debut is 22 year old Jorge Zarif, one of the strongest up-and-coming Brazilian sailors. His boat of choice is usually the Finn – he was junior world champion in 2013 despite the difficult conditions in Tallinn in Estonia, repeating his feat of 2009.
The two Brazilians will be flanked in their endeavours with the strongest Star fleet of all time (the words of Jorge) by fellow countrymen Guilherme De Almeida (SSL Crew #9, 2,882 points), who was Torben's bowman in 5 of the 6 regattas that counted towards the SSL points (the South American Championship was the exception with Bruno Prada on the bow) and Henry Boening (SSL Crew #16, 2,095 points) who normally sails with Alessandro Pascolato (BRA).
Jorge Zarif: "The SSL format is the future of sailing and the Star class is the most famous and important boat in our sport. This says a lot about how I felt when I received the invitation. I immediately called Dino Pascolato to ask him for his crew and North Sails for new sails. We have already set some training dates and have started to lose a bit of weight (we have to lose 10 kg each). Since I saw Robert and Torben, the two greatest Brazilian Olympians, and Freddy Loof, one of the greatest ever Finn and Star sailors, and all the others, I stopped feeling nervous. The league will also attract more great sailors, so maybe we are talking about the strongest fleet ever. I hope we survive with all those guys around us…. 2014 was fine: good regattas in Miami, Hyeres and the test event. The Worlds were horrible but that happens when you are sailing at a high level. Let's see if we can finish the year on a high though."