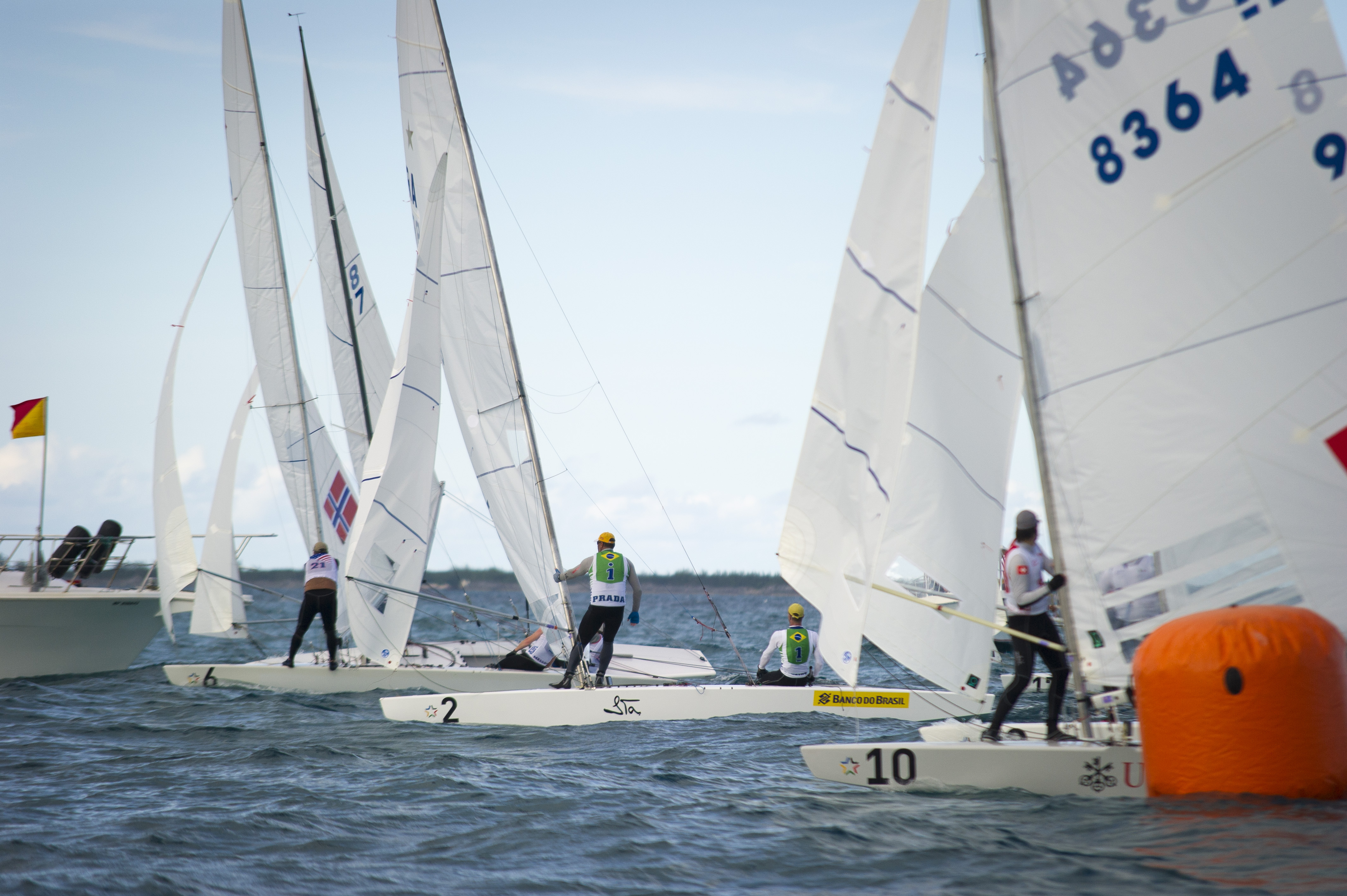 Second finale for Star Sailors League in Bahamas with Freddy Loof
The Star Sailors League is pleased to announce that its second grand finale once again takes place in Nassau in the Bahamas between December 2nd and 7th.
Reigning champions Robert Scheidt and Bruno Prada will be tackling 19 very competitive teams in this second edition, two more than last year, with a purse of 200,000 dollars on the table. The top-ranked crew at the end of the event will take home 40,000 dollars, in fact.
Aside from the winners' prize (sponsored by the Symonette family), there will also be trophies for teams that, over the course of the year, dominated the special ranking lists drawn up by the Star Sailors League. The Dennis Conner Trophy will go to the top-ranked skipper for the year while the Andrew Simpson Trophy will be awarded to the best bowman.
A total of 12 skippers from 8 nations qualified automatically for the event through the ranking list. In order of ranking at the start of September 2014, they are: 1. Diego Negri (ITA, 7.023 pti), 2. Augie Diaz (USA, 4.819 pts), 3. Robert Stanjek (GER, 4.714 pti), 4. Xavier Rohart (FRA, 4.384 pti), 5. Johannes Polgar (GER, 4.035), 6. Robert Scheidt (BRA, 4.005), 7. George Szabo (USA, 3.656), 8. Mateusz Kusznierewick (POL, 3.656), 9. Mark Mendelblatt (USA, 3.495 pti), 10. Eivind Melleby (NOR), 11. Emilios Papathanasiou (GRE), 12. Marco Fuchs (BRA).
A further six 'special guest' participants have been invited to take part also and the first to confirm is Star gold medallist from London 2012, Freddy Loof. The other invitees number Olympic medallists, Olympic class world champions and high-profile international sailors of similar clout.
As happened last year in Nassau (Bahamas) and once again at Malcesine (Italy) and Brunnen (Switzerland) this season, all the races are being broadcast live complete with 3D Virtual Eye through finals.starsailors.com.
The event is spread over three days of qualifiers with three races per day plus a final progressive elimination phase.
A special free customised version of the Virtual Inshore Regatta will also be available to allow users do battle with some of the champions in the actual Bahaman grand finale, live.