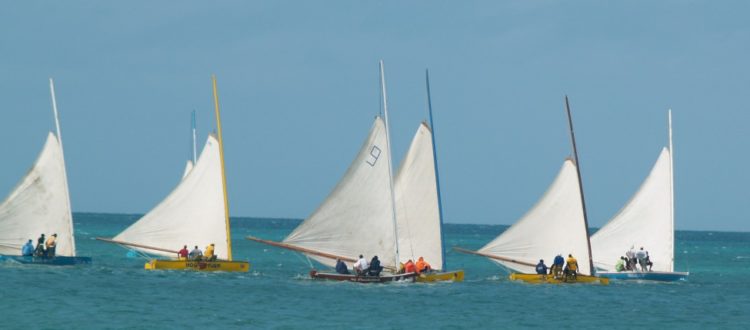 SSL Finals: Best of the Best Regatta
The Star Sailors League Finals in Nassau is a perfect occasion to showcase the strong passion and long tradition of sailing in the Bahamas and for Bahamians to share in the celebrations!
The Best of the Best Regatta, just off Montagu Beach next to the Nassau Yacht Club, will feature top Bahamian sailors racing in Bahamian Sloops, as well as the best Junior sailors racing Laser Radials and Optmists. The Montagu Foreshore will be party central, with fun for the whole family to enjoy, including barbecues and cold drinks, while the enthusiastic crowd watch the action unfold.
For the first three days of the Best of the Best Regatta, the SSL Finals will also be taking place, just two miles away in Montagu Bay. The world class action will be streamed live over the internet, but the revellers on Montagu Beach won't miss a thing. A large screen will be on the beach and, no doubt, the cameras will swing back to The Best of Best Regatta to soak up the atmosphere.
On Sunday 4 December, all the focus will be on the Best of the Best Regatta. The SSL Finals in Montagu Bay will have concluded, leaving just the Best of Best Regatta, to take centre stage.
The cameras and live internet shows will still be rolling, and the top junior sailors will be honoured with their medals at an official awards ceremony. The three categories of sloop racing will also come to a conclusion, and Category C will have some serious competition. A team of elite sailors from the SSL Finals will join in the action, giving the local sailors the chance to win a regatta, that they will be telling their grandchildren about for years to come.
WATCH THE SSL FINALS 2016 LIVE!
November 28 – December 4
50 of the world's top sailors, representing 17 different countries, will battle it out over five days of racing including a thrilling last day knock-out format. The winner will take away the lion-share of the $200,000 Prize Pot. Full coverage of all five days of action will be streamed live on the Internet with expert commentary from special studio guests, including America's Cup four time winner Dennis Conner and Olympic silver medalist in London 2012 Luke Patience. On the water, the latest in hi-tech camera technology, as well as Virtual Eye 3D Graphics, will provide thrilling viewing. Armchair sailors can also race the course with Virtual Regatta.