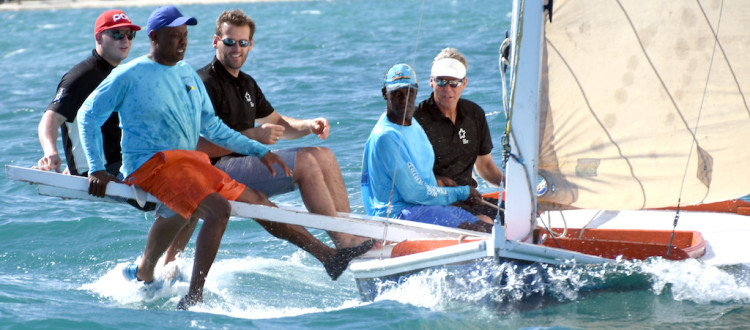 Sloop Race with the SSL Star Sailors – Meet Reverend McPhee Phillip
Sloop boats are well established in the Bahamas as fishing vessels. They turn out to be used now mainly for the boat racing since 1950. They are doing an annual tour with monthly races on the 29 islands occupied out of the 700 island of the Bahamas. Iconic Reverend McPhee Phillip is one of the sailors aboard his family sloop. He inherits the MC Thunderbird from his father. Talking about his Divine Office, we can compare it as the 'Sister Act' show. Reverend
McPhee works jointly as a consultant for the Government in the agriculture and marine sector. For this man of the Church, the pleasure of sailing represent a way of meeting all families around the Bahamas when racing.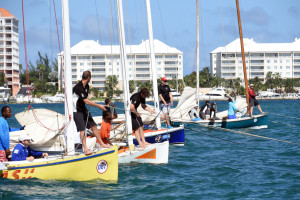 Yesterday's incredible joint venture with the SSL Sailors took an opportunity to unite these two communities. 18 of the sailors took benefit of three races with local sailors. They are all anchored on the line, than on the signal, they raise it, hoist their sails and start racing – a touch like the old editions of the 24 Hours of Le Mans!
Results are:Â "Crazy Partener" (Ledbetter, Chiavarini) wins ahead "Fugitive" (Stipanovic, Kontides) and "Mc Thunderbird" (Schuemann, Kusznierewicz).