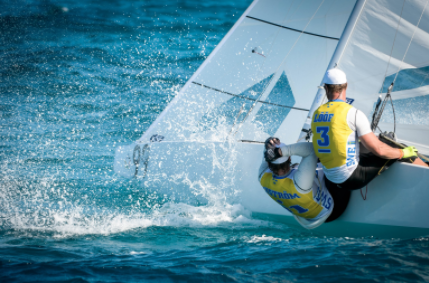 FREDDY LÖÖF AT THE SSL FINALS FOR A SECOND TIME
Star Sailors League is very happy to welcome once again the Swedish sailing super star Fredrik Lööf!
Freddy is one of the most successful Swedish sailors, he started sailing at the age of three and is a member of the Royal Swedish Yacht Club (KSSS). He participated in six Olympic campaigns, winning a gold medal at the London 2012 Olympics – with crew Max Salminen – and a bronze medal at the 2008 Beijing Olympics in the Star class. He also won a bronze medal in the Finn class at the Sydney Olympics in 2000.
Lööf's career highlights include three Finn World Championships, two Star World titles, as well as a third placed finish in the 2001-2002 Volvo Ocean Race. He then participated at the Swedish campaign for the America's Cup in Bermuda 2017 with Artemis Racing.
Freddy attended the second edition of the SSL Finals in December 2014 with crew Anders Ekstrom and finished second.
Watch the resume of the 2014 SSL Finals last day.