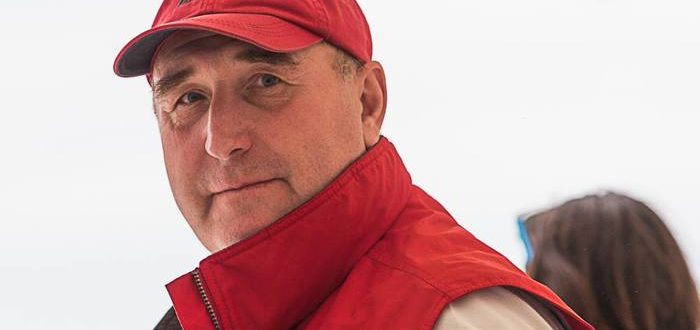 FIRST RUSSIAN TEAM TO EVER ENTER THE SSL FINALS CONFIRMED FOR 2017
The Star Sailors League is very honored to welcome to the SSL Finals 2017 for the first time ever a Russian team! It is with great pleasure that we can now announce Georgy Shayduko (skipper) and Alexandre Zybin (crew) as one of the teams that will try to win the SSL Finals 2017 in Nassau, Bahamas from December 4th to 9th.
Georgy Shayduko won Silver medal at the Olympic Games in Atlanta, Georgia, USA in 1996 in the Soling class, just behind Gold medalist Jochen Shümann (SSL Finalist in 2015 and 2016). He won the medal with Dimitri Shabanov and Igor Skalin. On that same year Georgy won the Soling World title in Punta Ala, Italy and in 1998 again in Milwaukee, USA. He attended three other Olympics, in Seoul in 1988, under the USSR flag, then Barcelona in 1992, and after winning the medal in Atlanta, he was sixth in Sydney in 2000.
Then he moved to the Star and was selected to represent his Country for Athens 2004 and Bejing 2008, but eventually he couldn't attend the Games. He is National title holder for Russia and he is a regularly successful Star skipper who is proud to be at the SSL Finals among other Champions. His goal is to make the top10!
His crew Alexander Zybin is a world renowned sailor, having raced at high level in different classes, from 470 – 5th at the Worlds in San Francisco in 2005 as best result – to SB20, Melges 20 and Star. He is actually the Russian Star Championship runner up in 2016 as a skipper.
You can almost say this team is made up of two skippers, so we can expect great things from them and great support to them during the SSL Finals Live Streaming from Russia.
The fifth edition of the SSL Finals will take place from December 4th to the 9th in Nassau, Bahamas, with a $ 200,000 prize purse, $ 40,000 to the winning team. Every race will be streamed live and free on Internet, our virtual stadium, for the global sailing fans.