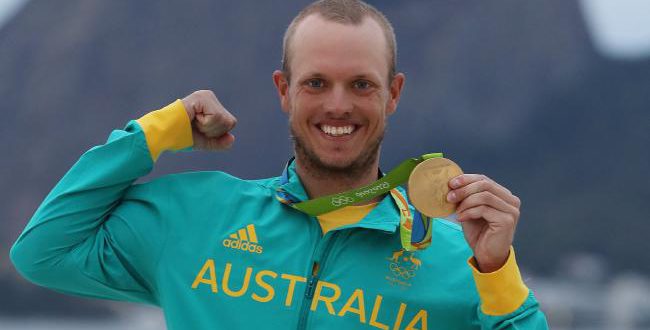 Aussie Gold set for SSL Finals
28th November – 4th December, the 4th edition of the SSL Finals 2016 in Nassau, Bahamas.
As well as the top 12 skippers in the SSL Ranking, 13 VIPs team are also selected. Olympic gold medallist, Tom Burton (AUS) and Triple World Champion, Andrew 'Dog' Palfrey (AUS), will form an all-Australian VIP team for the Star Sailors League Finals in Nassau. 
Two months ago, Tom Burton was competing at his first Olympic Games, winning Gold for Australia in the Laser Class. Tom has been World Sailing No.1 ranked Laser sailor for most of the last four years. In his youth Tom was a top rugby union star, he captained Sydney Juniors at the U/16 Australian Championships. Tom's crew is Andrew 'Dog' Palfrey who has won the Etchells World Championship twice and the 5.5 Metre Worlds once. Andrew has raced with some of the best known sailors in the sport ,including Sir Ben Ainslie and John Bertrand. Andrew has over seven years experience campaigning in the Star Class with Ian Murray, including the 2008 Olympics. Palfrey is a world class coach, including four year's in the America's Cup with Team Artemis. Andrew also coached Star sailors Hamish Pepper (NZL) and Craig Monk (NZL), who won the Silver medal at the 2009 Star Worlds.
"It's been a bit crazy at times since the Olympics!" commented Tom Burton. "It was a great experience obviously, leaving with the gold medal is the most you could want. I have been ranked Laser No.1 (not at the moment though) for many years, and the first time that happened was an awesome feeling. As the goals get achieved, naturally you think about the next one, and I want to try harder to tick the next one off.
 Going into the Olympics rankings weren't really on my mind. The Laser fleet is very strong and rankings don't mean much, when on any given day, anyone in the fleet could win a race or have an awesome day. I new I could win, I just needed to sail well. I don't think I sailed so well to begin with but definitely saved my best to last.
When I was younger I was better at rugby than sailing, no doubt. As you get older, like in any sport, there is politics and I just wasn't in a good place in the politics in rugby for whatever reason that was. Either I just wasn't good enough, or something else. With sailing I got a little more help and naturally I enjoyed that better. I started to put more effort into that, and it soon became my favoured sport. It was also nice being all alone in the boat, and if it went bad, it was because I went bad. But on those days that it went well, I knew it was all because of me, that's something you just don't get with rugby.
I've heard a few things, about the Star Sailors League. A few of the Laser guys have gone and loved it. I always quizzed them because I have been asked for many years now to come, unfortunately it has always clashed, timing wise, with Sail Melbourne, our big regatta in Australia. The timing still isn't great this year but my focus isn't 100% on the Laser, so I can squeeze more sailing in, and with a shorter preparation, with the focus not so much on winning, I can compete at both this year. 
It's only fitting that Dog (Andrew Palfrey) is coming with me to compete. The limited Star sailing I have done was when I met Dog a few years ago, and he was helping set up the boat for my me and my father. When I knew I could actually come and compete at the Star Sailors League Finals, I emailed Dog. To sail with him will be very cool indeed. Hopefully it's going to be a lot of fun and great learning along the way. Dog is world class, and definitely knows his way around the boat, so he can give me a good setup and hopefully I can point it in the right direction.
I'm super-excited to finally get to come to Nassau and compete with some of the best sailors in the world. I always like the challenge when you get to compete against other sailors who are not Laser guys. You learn the different ways that their minds work. Hopefully I will take some of the ideas they throw out on the racecourse, back to the Laser world."
25 teams will be competing at the SSL Finals 2016, the top 12 Star Sailors of 2016 get automatic invitations, the remaining 13 teams are wild cards drawn from every aspect of the sport. After three days of racing for all, the competition goes into the knockout stages. Single races decide who survives and who is heading for the dock. The last four teams will contest a thrilling final race, the first to finish will be the winner of the SSL Final 2016 and take home a lion's share of the $200,000 Prize Purse.
by Louay Habib