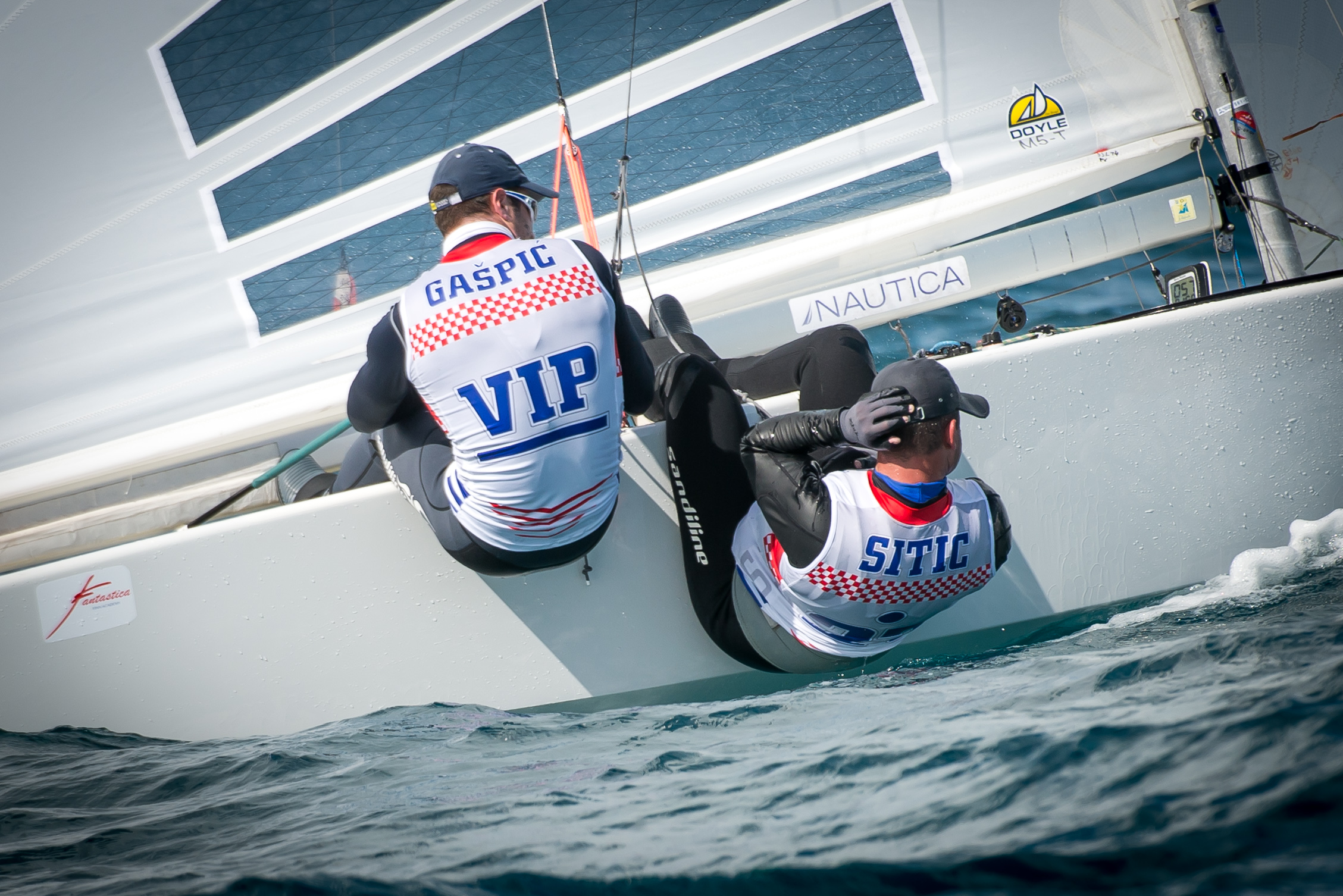 Ivan Kljakovic Gaspic: "Really surprised and really honoured"
Croatian sailor Gaspic, who recently topped the ISAF Finn rankings thanks to three second-place finishes in international events in 2014, talks about his very positive experience with the Star Sailors League.
So you came here as a newcomer and you ended up as a finalist. Initially, were you scared of the fleet? 
No, no, actually, when we got invited, I was really surprised and really honoured. From the first day, I knew we were good. I'm a good sailor, I know sailing but I knew I was new to the class and I would miss some fine-tuning techniques and some specific things about the class. But I was lucky with a good crew of Anders…..We had a really good cooperation. We are close friends. We did a couple of days' training in Split – four days actually. It was fairly light in Split on our training days so we were not training in a breeze of this kind but it was good preparation at least. Then coming here, speaking in terms of results, I didn't have any expectations. My goal was just to come here to see how it goes and, you know, to improve my sailing between day number one and the last day. And actually, that's exactly what we did: from the first to last day, we were improving and learning. I was getting more and more in touch with the fleet, with the boat, with the starting and everything. The only disadvantage that we clearly had in this strong wind was lack of weight. Both of us were around 92 kilos, so it was quite underweight and we were penalised a bit by that. But most of the time we were sailing quite good. So finishing in the top 10 or 11, finishing in the final was a great accomplishment, a great achievement, and I'm really happy and proud about that. Especially looking at all the names around us and just having the possibility sail against all these top guys from the Star class and all the other classes around the world is a great honour and a great accomplishment. So I'm really happy, really pleased. We finished in 11th position. I was actually quite tired and coming straight from Abu Dhabi. We had a long season – 11 months full sailing until now without enough time to rest and relax and recover. It was really the end of the season and I'm quite exhausted and tired but all in all, it was an excellent week.
Could you explain to non-sailors why the Finn sailors proved so strong in this particular fleet?Giles and I are now the top two sailors in the Finn fleet, and Jorge Zarif was training a lot in the Star class so he is not a newcomer. He is quite experienced for a Finn sailor so he has some experience with the Star class. But Giles and me, we are good sailors, top sailors, and I think we proved that if a sailor is good in one class, he can perform well in any other boat. For sure, it would help us a bit more if we had more time for training. A week or two of training would be a big, big help for us. But let's keep it for next year and I hope that if we get a chance of coming here next year and doing the same thing again, I think these more experienced guys are going to have more opponents blowing behind them. We're gonna make 'em sweat a bit more (laughing).
Will this experience change any of your plans?
The Olympic campaign is now my primary goal. This is my third Olympic campaign. I'm missing an Olympic medal – that's clear. And I want to finish my Finn sailing career with that great achievement of winning an Olympic medal. After that I cannot say no to anything. The Star class was really the next logical step. Unfortunately, it is out of the Olympic Games. But looking at these guys and this kind of competition, it's good motivation. I think all the guys from the Star Sailors League are really doing a good job and really promoting the class. I think it's really the pinnacle event of sailing and so for sure, it will see me spending more hours in the Star boat.