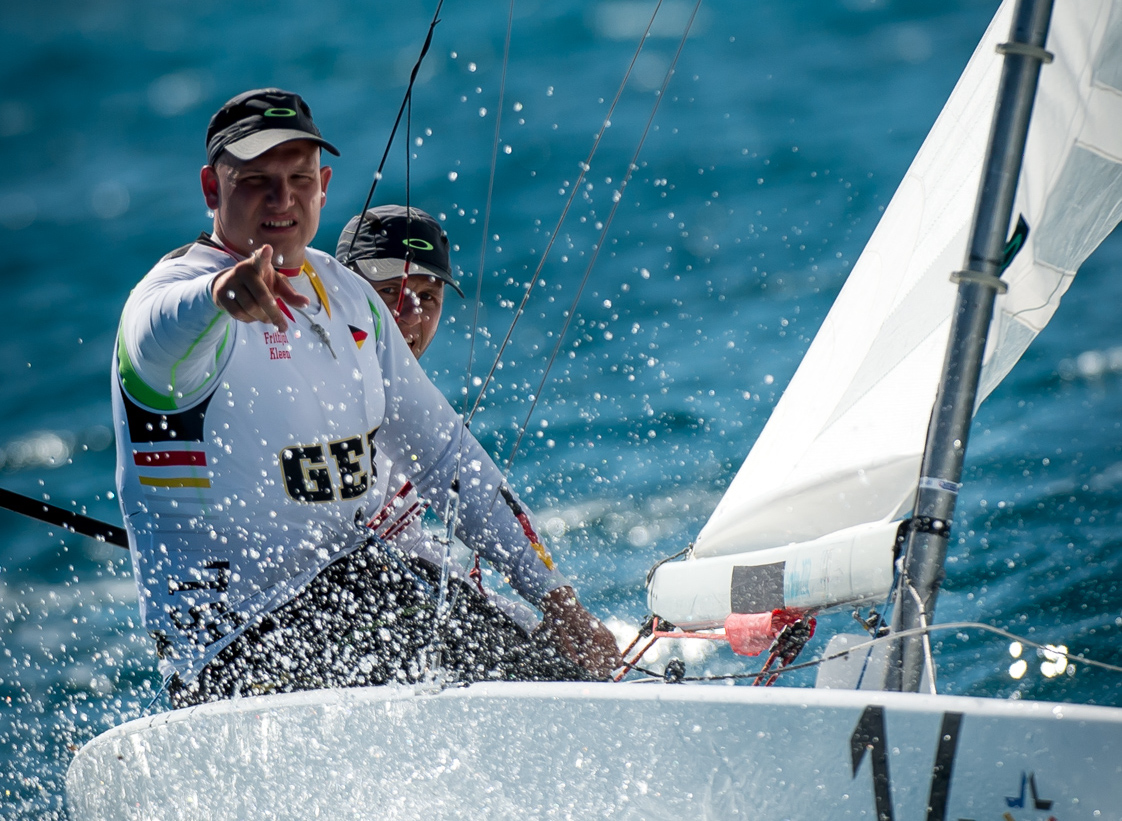 Know the Sailors: Frithjof Kleen
Frithjof Kleen, born Berlin, Germany. Highest SSL Ranking: 2
Frithjof was born in Berlin and grew up sailing at the Vereins Seglerhaus am Wannsee, Berlin. Nicknamed Frida, Frithjof is one of the bi
ggest characters on the circuit and has also enjoyed tremendous success. Star German Champion in 2008 and North American Champion in 2010. In 2011, racing with Robert Stanjek, the German pair came second at the Star World Championship and represented Germany in the Star at the 2012 London Olympic Games, placing sixth. In 2013, Frithjof won the Star European Championship, racing with Diego Negri and in 2014 Robert Stanjek & Frithjof Kleen became Star World Champions, the first German pair to win for 33 years. Frithjof has also been part of winning teams away from t
he Star: 2008 Swan 45 World Champion, 2013 5.5 Metre World Champion and 2014 Dragon European Champion. At 1.89 metres and 110 kg, Frithjof i a colossal sailor, and played major league basketball in Germany for ten years.
---
SSL: If you were not a professional sportsman what would you have been?
FK: I would be a fire fighter because it was always my dream as I was a child.
SSL: What is the greatest sacrifice you have had to make in order to achieve success?
FK: To be always on a diet.
SSL: What animal fascinates you?
FK: The elephant since it is the closest animal to my proportion and because it is so big, strong intelligent and sensitive.
SSL: What kind of a person makes you angry?
FK: Disloyal and close-minded people.
SSL: What kind of person makes you happy?
FK: Bruno Prada!
SSL: What poem inspires you?
FK: Prometheus by Goethe, since I had to learn it by heart in school when I did not behave properly.
SSL: What sporting moment from another sport stands out for you?
FK: The comeback of Michael Jordan, because he is really one of the greatest sportsmen of all time.
SSL: Is there any technique you use to help motivate yourself?
FK: I am always motivated.
SSL: If you could invite people through history for dinner, who would you choose?
FK: Hannibal because he used so many elephants to fight the empire of Rome.
SSL: How many Gold Medals or World Championships is 'enough'?
FK: I am still hungry, it's never enough.
SSL: A child asks you if Santa Claus is real, what do you say?
FK: Of course he is real.
SSL: If you could have a super power what would it be
FK: No need for special powers.

---
 1-6 December 2015 – The third edition of the SSL Finals will take place in Nassau, Bahamas
All SSL events use a qualifying competition followed by a knock-out system. Teams take part in the qualifying rounds, which is a series of races over three days. The top 11 teams progress to the knock-out stage, which has four stages. In one-off races teams are eliminated, until just four teams remain to contest the final. The winner takes home a big slice of the $200,000 Prize Purse.
Watch all the action live from the Star Sailors League Final. With expert commentary from special studio guests. On the water, the latest in hi-tech camera technology, as well as Virtual Eye 3D Graphics, will provide thrilling viewing. Armchair sailors can also join the race with Virtual Regatta.