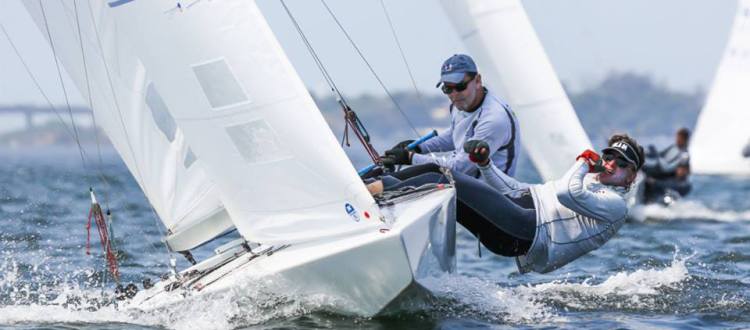 Intensive training weekend for SSL Finalists
Luke Lawrence / Joshua Revkin, Mark Mendelblatt / Brian Fatih and Sergio Lambertenghi in Miami for the Schoonmaker Cup and Torben Grael / Guilherme De Almeida, Marcelo Fuchs / Ronald Seifert and Jorge Zarif / Henry Boening in Rio for the 7th District Championship.
A strong start for Lawrence but Mendelblatt was late
No less than 11 of the 2014 SSL Finalists were training this weekend on the Star. And they did pretty well actually. Lawrence, for his first regatta on a Starboat, won the Schoonmaker Cup (8/2/5/4/4) but not be mistaken. Mark Mendelblatt was really the boss in Miami. He scored 3/1/1 on Sunday but as he did not sail on Saturday, there was no chance for him to actually win the Cup.
Brazil's delegation is ready, Grael especially
A bit more South, in Rio, Torben Grael was training up as well. Impressive results as usual with 1/1/2/(6)/1 in front of Jorge Zarif 2/3/(3)/1/2. Marcelo Fuchs, despite a DSQ in the first race, still raced consistently and secured a good 5th place. Needless to say that Brazil will be well represented in 10 days.
Now is the time for teams to prepare to leave for Nassau. They will only have a few days onsite to be as much ready as they can and to test sails and boats. The weather in Nassau for the upcoming week is announced as a bit cloudy with 10-12 knots all the week. The clouds should disappear next Monday, only 2 days before the launch of the 2014 SSL Finals.