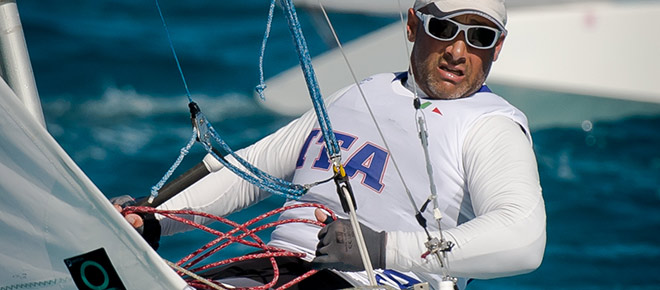 Diego Negri explains the advantages of direct refereeing and free pumping in the Star Sailors League Finals
"The direct elimination races on the final day bring a genuinely new slant to the format introduced by the Star Sailors League."
"The many fans and viewers following the action on live streaming will find it very easy to understand how the races are going and the ranking is also decided by order of arrival and not the sum of points or discards.
"I can guarantee that the event will be very adrenaline-fuelled and exciting to say the least both for the people watching and those in the thick of it, especially, as happened to us last year, the teams that get to the final four-boat race that decides the title.
"Clearly for that to be possible, any possible situations relating to the race rule have to be resolved at sea as quickly as possible. This remains one of the fundamental aspects of managing tactical decisions in the vicinity of the marks. In that regard, direct refereeing acts as a deterrent to fouls and risky manoeuvring. Similarly, any boat committing an infraction will have the chance to immediately take their penalties and get back to fighting for a position at once, as the referee will have seen the foul and made the call. There will be no doubts about the manoeuvre or any of the interpretations so often made at protesting hearings.
"The free pumping is also a completely new thing to me. The boat will be sailed using the best possible technique to keep it going flat out, and any eventual external interventions by the judges are ruled out. The judges may be very well qualified but they are still people that interpret the rules of sailing and so can penalise some crews but not others, thus muddying the results."
Diego Negri