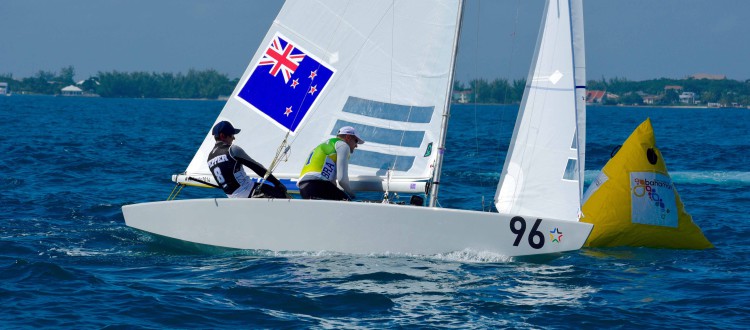 Sailing is (kind of) like riding a bicycle
Last official Star race for Hamish Pepper was at the Olympics in 2012 (he finished 5th). More than 3 years later, it did not take long for the Kiwi skipper to retrieve his sensations. Probably that sailing with one of the most successful crew ever, I named Bruno Prada, helped a bit.
However, this shows once again that when you have a talent, you tend to keep it even if you don't practise that much. Obviously, the light conditions experienced for this inaugural day of the SSL Finals 2015 in Nassau gave an advantage to the experienced Star sailors as it requires a strong knowledge of the boat to make it go fast in such particular weather. But the performance of the 44 year old Kiwi skipper is still remarkable. Scoring a series of (11)-7-1-2, the progress was undoubtedly noticeable and it took him only one race to be able to score a Top 10 and three to fire a bullet. I am pretty sure that this is close to the definition of a successful come-back.
With 10 points and maximum 5 races before the end of the Qualification round, the newly formed duo can be confident in their chances to make the cut to the last day.