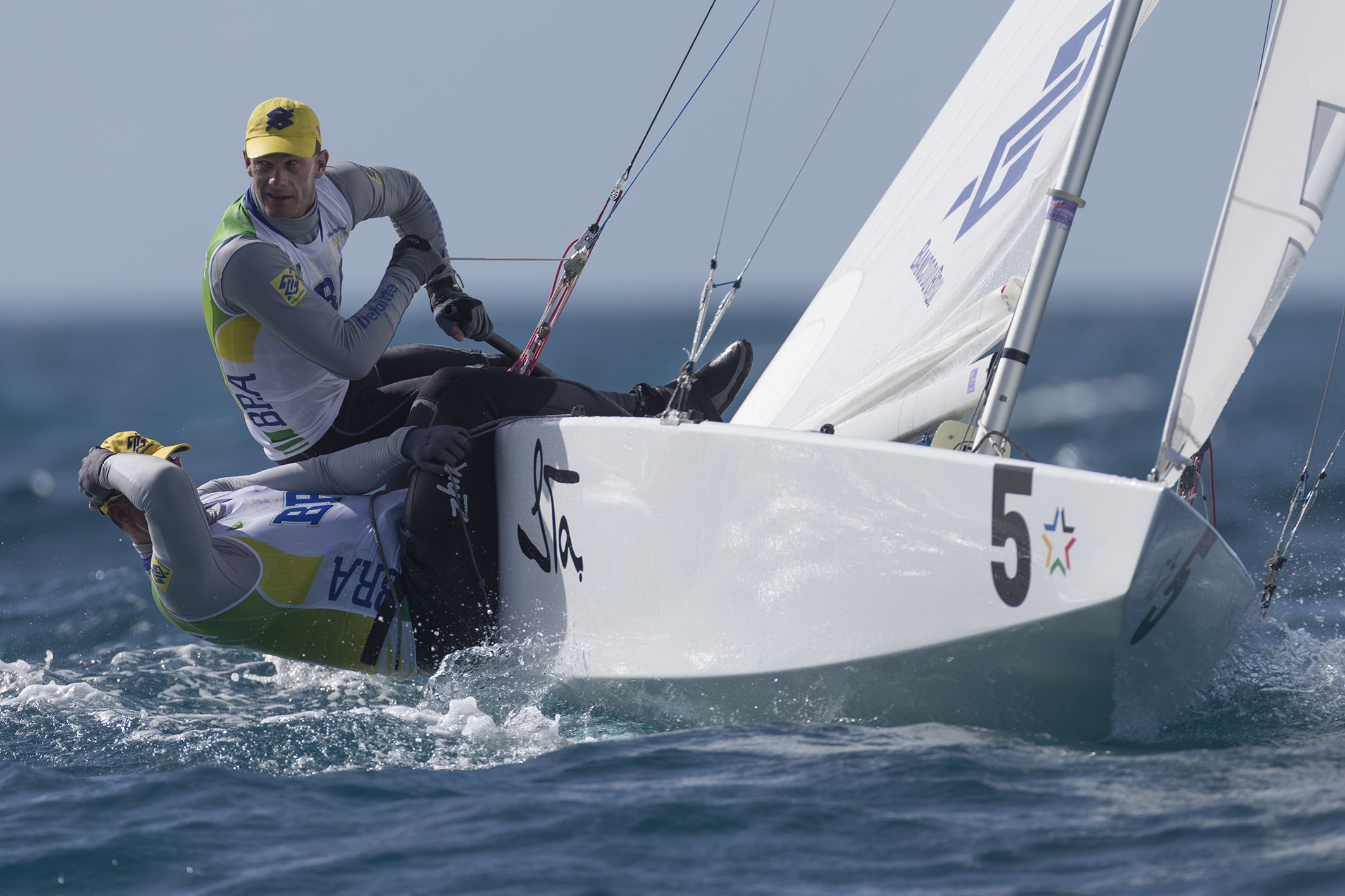 Daily Highlights of Day 1
After three races with a discard still a possibility, Scheidt and Prada lead the fleet by a single point from Mendelblatt and Fatih. Zarif and Boening's dramatic win in the last race has propelled the young Brazilians into third place, on a count back from Rohart and Ponsot as well as Loof and Ekstrom.
To sum up the first day of racing at the Star Sailors League Finals in Nassau-competitive! Just three points separate third from ninth place and the reigning champions, Scheidt and Prada, could only manage one win from three races.
Racing on Day 2 in scheduled to start with a warning signal at 11.00 am local time. Watch all the action live at: live.starsailors.com